Funk Guitar
taught by David Taub, Marty Schwartz, Dave Nassie, & Larry Mitchell
The Ultimate Guide to funky rhythm and lead playing
Hello Good People – David Taub here from Next Level Guitar and I want to tell you all about our killer course, "Funk Guitar". This course contains two solid hours of video lessons teaching funk rhythm and lead guitar. Throughout the course you will learn all the essential concepts, techniques, chords, rhythms, and grooves for funk guitar playing.
Learn critical funk techniques for both right and left hands as we break funk strumming down and teach it in digestible pieces. You will learn all the common, and some not so common, funk guitar chords and how to embellish them with licks and other devices to funk up your playing. Also learn all about the gear used in funk and how to get killer funk guitar tones.
You will also learn throughout this course how to add single note lines and licks to your funk rhythm playing. This is an essential concept for funk, combining single note lines with chords and while embellishing and playing chords. We teach you all the needed concepts and then how to combine them all together for creating killer funk grooves.
This course is for upper level beginners, intermediate, and advanced players.


COURSE OVERVIEW
We take you through all the essential funk rhythm and lead techniques. We tab out the licks and scales with our on-screen tablature, and write out all the chords with chords lines so its easy to follow along.
You will learn killer funk techniques, devices, and licks such as:
cool funk chords
ways to embellish funk chords
right and left hand funk techniques
learn major funk grooves and devices
learn minor funk grooves and devices
funk 16th note and triplet strumming
how to keep the groove in a funk jam
learn to "blues up" your funk rhythms
lead lots of lead guitar funk ideas and licks
learn funky Hendrix and Trower inspired funk
adding pentatonic scale licks to funk grooves
learn chord sliding and hammer on techniques
how to use string muting to create funk rhythms
how to add single note funk licks to your rhythms
how to create funk progressions with funky chords
how to combine the blues scale with funk grooves
how to create licks to insert into your funk rhythms
learn all about funk accents and funk percusiveness
lots of funk chord inversions and 3-string funk chords

Course Menus and Lesson Breakdowns:
Funk Intro & Gear – lessons include common gear used in funk guitar - amps, guitars, effects, and pickups that will get you in the funk tones wheelhouse. Funk strumming and rhythm basics teaching how to keep the groove in a funk jam. Concepts taught include funky 16th notes, pick hand strumming techniques and devices, creating funk rhythms, funk accents. Also exercises on creating funk grooves with chords and also funky single note lines combined with funky chords and rhythms.
Funk With 9ths – funk rhythmic concepts and devices taught include combining the blues scale with funky chords to create funk grooves. Learn strum hand concepts and devices as well as blues runs to funk up your rhythms. Learn many lick ideas and how to use them as fills in between funky rhythms. Learn how to use staccato attack using both hands with 16th note rhythms and triplet rhythms to create funk groove ideas. Also learn major funk grooves and devices using I-IV-V progressions and how to move them around on the neck. Also learn cool chordal funky embellishments to enhance your funk including. Also learn chordal slide and hammer-on devices to embellish your funk. Learn how to put all the concepts and devices together to craete long funk rhythmic progressions.
R&B Funk – learn a batch of rhythm & blues funk groove rhythmic devices as well as new funk chords and funky chord inversions. Learn how to embellish funky dominant 7th chords with slides and hammer-ons to create funky grooves. Learn more funky right hand strumming rhythms, accents, and punches. Learn multiple minor pentatonic scale shapes and how to add pentatonic licks to your funk grooves. Learn string muting techniques using accents, punches, and stops and how to create funky rhythms and sounds using both hands. Learn how to get that percussive feel and groove that's so important in the funk genre.
Minor Funk – learn minor funk concepts, chords, and devices for groovy minor sounds. Learn how to groove on 3 string high string chords while adding minor pentatonic and blues licks. Using minor, minor 7th, minor 9th, and minor 6th chords together to create killer funk grooves. Learn right hand strumming concepts and devices for funk grooves. Learn various different voicings for chords that open up funk embellishing opportunities and various chordal avenues. Learn how to groove these chords over a funky bass line. Learn to slide whole chord shapes around the neck creating cool funky vamps.
Blues Funk – learn how to funk up your blues rhythms to create fresh funky non-traditional blues. Using double stops and blues licks added to strumming rhythms to create killer grooves. Learn how to access other chords in the key to create new sounds and funky bluesy progressions. New ways to voice chords using inversions to create new sounds. Learn funky Hendrix and Trower styles. Learn how to use a wah pedal and reverb to create funky psychedelic tones in this style. Learn a big batch of blues licks, string bends, trills, rakes, and ringing notes in this style and how to add them into the groove.
Lead Funk – in these lessons learn all kind of lead guitar licks, concepts, and devices to use in your funk guitar lead playing. Learn to add minor pentatonic licks and phrases while playing a funk rhythmic groove. Learn how to combine licks together into cool lead phrases. Learn to expand pentatonic scales to open up lick opportunities and soloing ideas. Learn a fun one note per string arpeggio to use as a warm up exercise and also how to combine it with minor pentatonic and blues scales and licks.

Here's my Totally Risk-Free,
No-Worries, Guarantee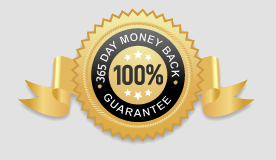 Let me make this easy for you.

I am going to give you a full 12 Month No Questions asked return policy on any of my DVD's. Put them to practice and watch yourself playing guitar and having fun in the shortest amount of time possible.
Get started rocking out today, I cannot wait to hear about your progress
You do not risk anything by ordering now.


Next Level Guitar - The Web's No. 1 Guitar Education Resource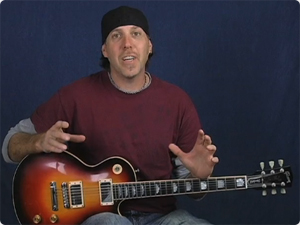 Who is David Taub?
I teach thousands of students all over the world through my DVD products and my instructional website at www.nextlevelguitar.com I am certain I can get your playing to the next level in the fastest and most efficient manner. I am the number one most subscribed guitar teacher guru in ALL of YouTube.

My YouTube Guitar Lesson Videos have over 102 million views worldwide and growing!

My methods work, they get results. Give them a try and I know they will exceed your expectations. Feel free to drop me line if you have any questions.
As always I wish you the best in your guitar journey and in all your musical endeavors,

Take care and rock on!
-David Taub
www.nextlevelguitar.com

ROCK ON, Good People!
Copyright © 2007 - 2021 Next Level Guitar Inc