David Taub here, co-creator of NextLevelGuitar.com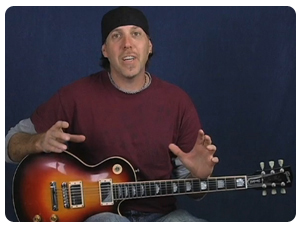 I am so stoked to announce the release of my new three DVD set "STRUMMING AND RHYTHM TECHNIQUES MADE SIMPLE". This is a killer set with over six hours of video lessons on three DVDs.
I believe that strumming and rhythm are two of the most challenging aspects of beginning guitar. And I am sure you will agree as we all feel so spastic every time when trying to learn a new strum pattern. It's a frustrating process for sure and we all have gone through it.
Well I am here to tell you that with this course I have developed a way to teach strumming and rhythm that is so simple and so fun that you will vault yourself to the next level MUCH faster than you ever would have dreamed. Whether you play acoustic or electric it does not matter as these lessons take the frustration out of learning to strum and the frustration out of learning strum patterns.
You will also learn how to embellish your rhythms to get your rhythm playing sounding MUSICAL. This is critical for playing songs as well as if you ever wanted to play your favorite songs and put your own spin on them with your own signature sound. And that is something that never fails to drop the jaws of your friends when you start to play this way!
And these techniques are essential for any genre of music you play – whether you prefer rock, blues, pop, funk, country, bluegrass, folk, classic rock – whatever the genre – these techniques will give any guitarist invaluable tools and techniques that will be with your throughout your guitar journey.
I remove the mystery of learning new strum patterns and teach you how to break strums down and how to understand and digest them rhythmically.
In this course you will also learn different strumming and rhythm techniques to spice up and embellish your playing so you are not always playing the same things. After learning from these lessons you will understand strumming, rhythm, and meter and be able to play with different rhythmic feels and sound totally musical.
We have all fallen into the trap of playing things that always sound the same. Well this course pulls you out of that trap and breathes new and different musical life into your strumming and rhythms. You will be amazed that with some simple and easy techniques how much more musically interesting your playing will become.